Over 5,000 people from Taze Township in Sagaing Region have been forced to flee their homes since junta troops set fire to villages on May 20. Regime soldiers burned down around 500 houses in Phan Khar Zin, Chaung Yoe, Sein Sar and Kabaung Kyaing villages in southern Taze along the road linking Ye-U and Taze, according to residents. People who have been displaced by the junta raids and lost their homes in arson attacks are in urgent need of relief supplies, said Taze Support Organization. Locals in southern Taze Township are also struggling with the lack of internet, which was cut off by the regime over three months ago. The only internet access in Sagaing Region is in Monywa, Kale and Shwebo townships, where junta battalions are based. Apart from torching houses and looting valuables, junta soldiers in Sagaing have also reportedly killed and raped civilians and abducted them for ransom. The junta appears to have ordered the military to drastically escalate its ongoing scorched-earth campaign in parts of central Myanmar where guerilla groups continue to put up fierce resistance to its rule. This includes Sagaing, where troops have set fire to multiple villages along stretches of the Irrawaddy River.
Read More »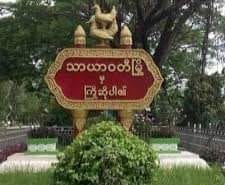 Special Reports - Analysis
Detailed incident tracking – incident cluster mapping, including access to available information on each specific reported incident. Geofencing, location identification and incident type and date search configuration capability.

To receive our mobile alerts, please download